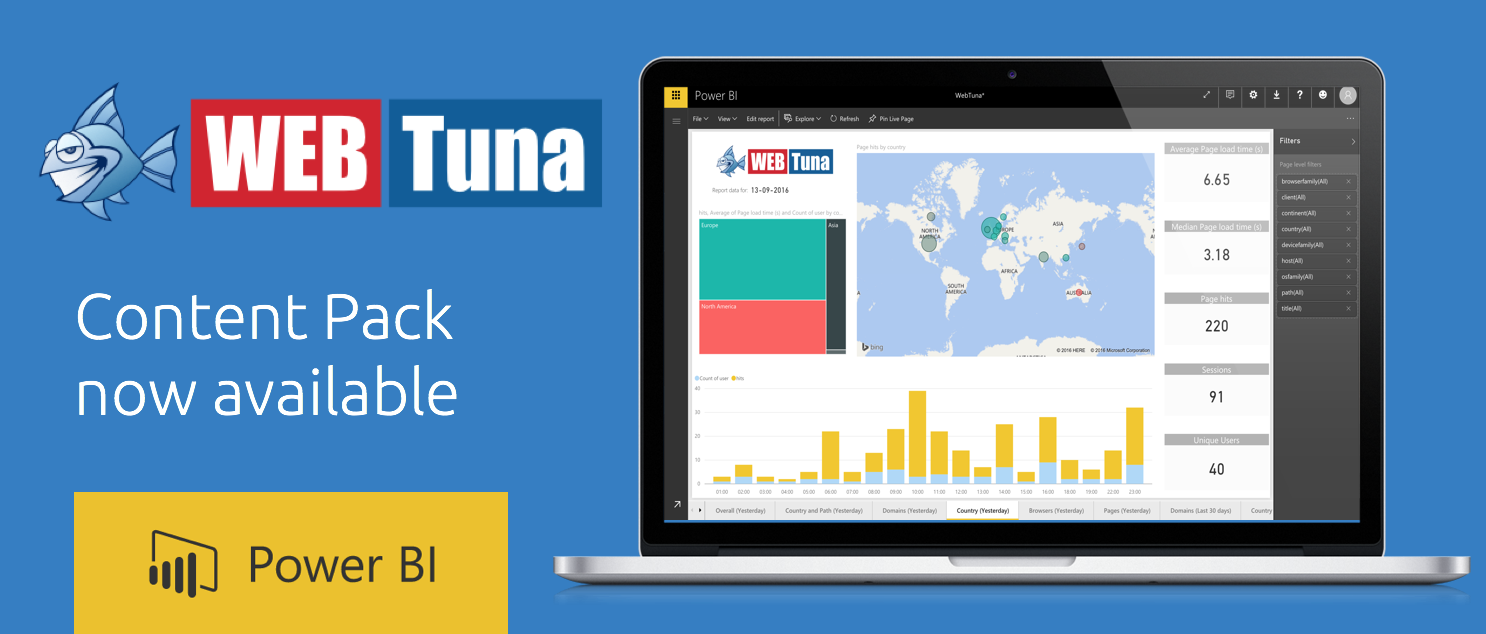 Update to our PowerBI Content Pack
Last week we published an update to our WebTuna Content Pack for PowerBI. It includes a number of improvements and bug fixes.
For those that haven't already seen it, WebTuna has a Content Pack for PowerBI which can be used for FREE and downloaded from the PowerBI marketplace. Check out our previous article about getting started with PowerBI to get up and running quickly.
For customers with large data volumes of more than 100,000 page hits per day then this release addresses some of the limitations in the previous content pack.
Or if you ever saw an error message related to duplicate values like the one below then this is now fixed too.
Column 'path' in Table 'Page Activity/Path (Last 30 Days)' contains a duplicate value '/Sites/XYZ/AllItems.aspx' and this is not allowed for columns on the one side of a many-to-one relationship or for columns that are used as the primary key of a table.
If you are already using the previous version of the Content Pack you will need to remove it and then add it again from the PowerBI marketplace to get the new updated version.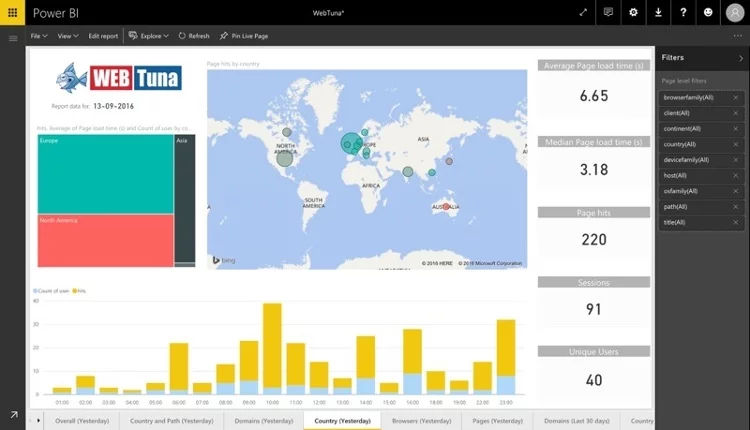 As always please contact us with feedback to us about how we can improve this further.