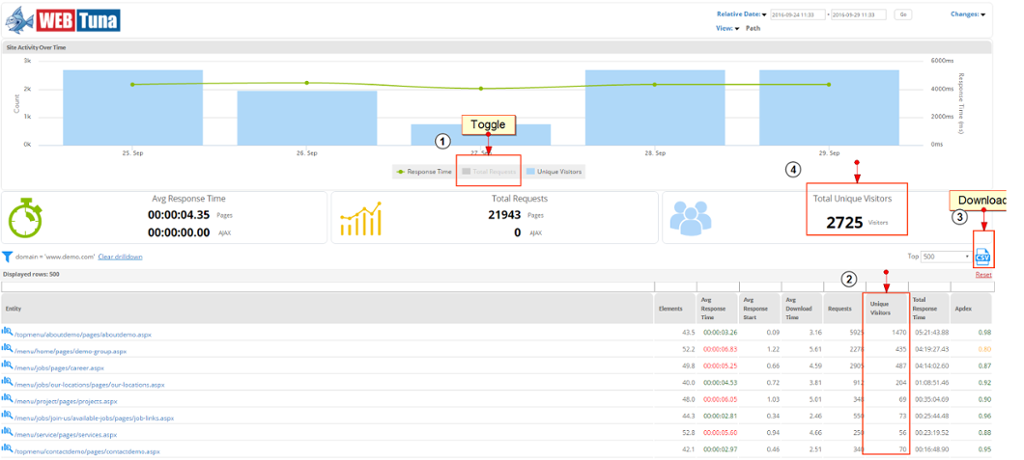 User Adoption – Viewing and Reporting
WebTuna captures a rich data set for each user interaction with the web content.  This data contains performance data and details of the content accessed.  Viewing, capturing and reporting the user behaviour to your internal business teams will deliver benefits.  You may find that your business leads are not aware of the business information that is available to them from the WebTuna data. The steps below will guide you through how to access and report user adoption.
Using the WebTuna User Interface (my.webtuna.com)
By selection of the filters and views you can display the overall user numbers and capture the screen to distribute the content. Reports are available in Excel for daily figures – see 'Reports' tab.
Select the domain of interest – left click on the domain will impose a filter
Remove 'Total Requests' click to toggle
Select or enter a date range – Top right.  Choose to view daily or monthly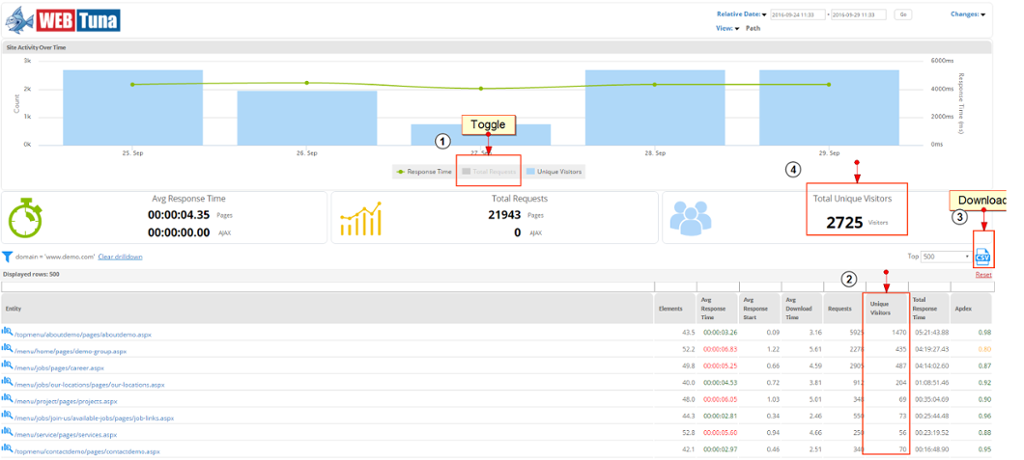 The histogram will show the number of unique users for each period, if you move the pointer over the block the details are shown.  The tabular figure is for the whole period selected.
Filter to view specific pages
If interest is in specific pages or type e.g. Blogs, you can open the domain to show pages and set filters. Again this view can be captured or the table can be downloaded as a CSV file.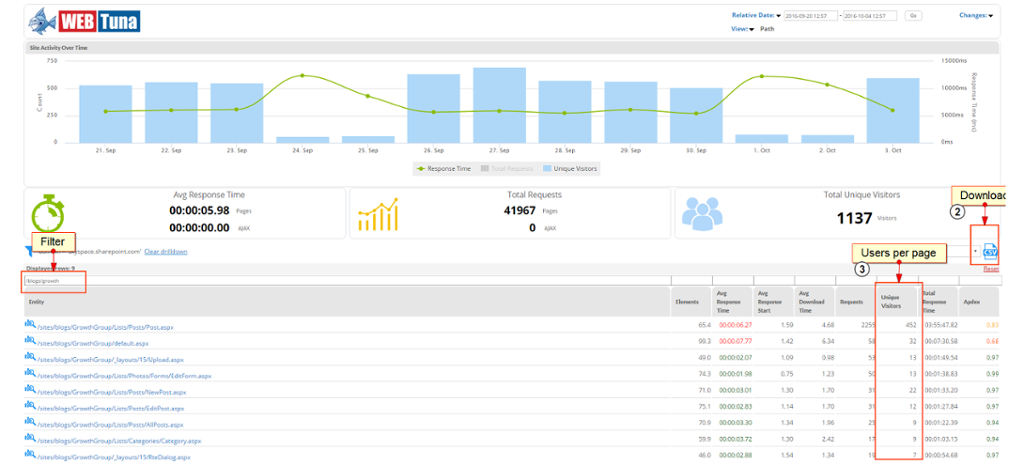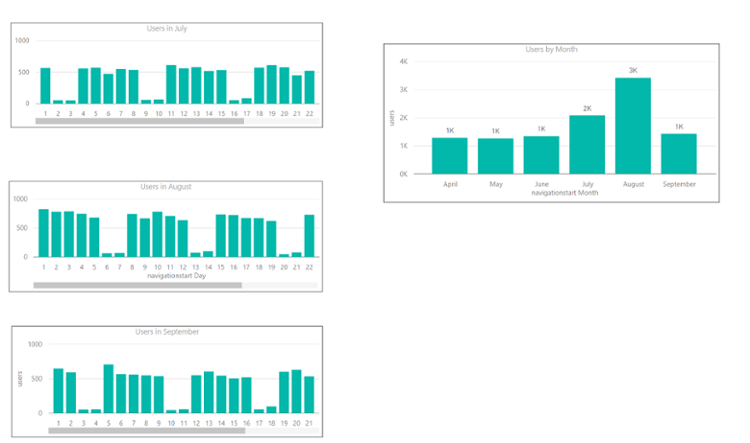 Summary
There are many ways to view and then slice and dice the data to get user adoption information from the WebTuna data.  Your teams may need to know overall take-up of your web pages or Sharepoint sites or simply how many or who has accessed particular pages. The information is there waiting for you to dive in and find it.